Hello, this is HERSHE Plastic Surgery & Dermatology Korea.
On 17th, at KBS' representative morning show, 'Good morning, Korea',
Our head surgeon, Dr.Jung was broadcast as a plastic surgery advisory in a shoot, called, 'Fever of creating an attractive butt'
As twist backside of celebrities' dress becomes an issue at the awards ceremony, now there is a craze for the method to have attractive butt which is a core part of beautiful backside of body.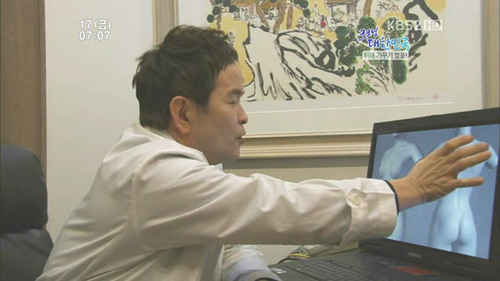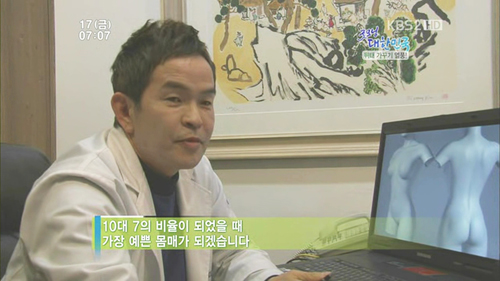 On this day on TV, Dr.Jung, as a plastic surgery advisor, has explained about golden ratio of the most ideal bottom.

Followed by Dr.Jung, the most idealized backside is when the ratio of the narrowest waist and pelvis is 7:10.
Besides, procedures and exercise method to have an elastic hip line were introduced.
Recently, the number of patients who receive fat graft, implant insertion are increasing to achieve voluminous and elastic hip line.

Through this program, I hope you guys can gain useful information to embelish your backside line which signifies healthiness and beauty.
HERSHE will keep making an effort to think the customers first.
Thank you.