HERSHE plastic surgery and dermatology has received accreditation of industrial R&D center
for own laboratory by Korea Industrial Technology Association (KOITA).
This accreditation is based on the Article 14, Section 2 of the Technology Development Promotion Law.
This explains that HERSHE laboratory is acknowledged as industrial R&D center according to KOITA's standard.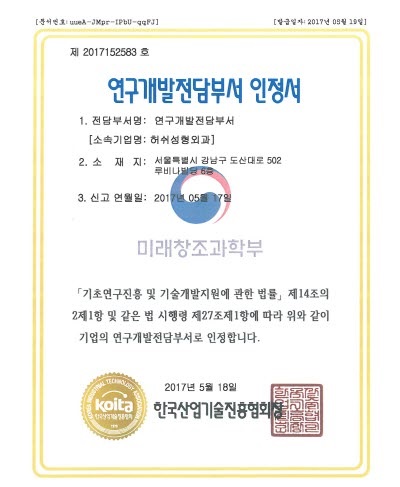 We will constantly try to achieve meaningful and prosperous research performance
through research & development and investment.
Thank you ​